Robert E. Doucette, Jr.
Cabinet Secretary for the General Services Department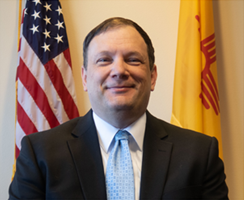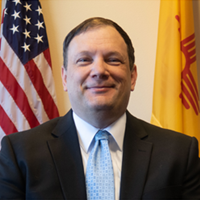 Robert E. Doucette, Jr. was appointed by Governor Michelle Lujan Grisham on February 17, 2023 to serve as the secretary of New Mexico's General Services Department (GSD). Mr. Doucette has been in public service for over 25 years. He worked at the WCA from April, 2011 to May, 2015, overseeing the agency's operations and support functions. He has served as deputy manager of Sandoval County and was Deputy Superintendent of Insurance for New Mexico from 2015 to 2021. He has held various management positions within Bernalillo County. Secretary Doucette graduated with a Bachelor of Science in English in 1998 from Black Hills State University and was commissioned into the U.S. Army as an air defense officer. He obtained his Master of Arts degree in management and leadership in 2004 from Webster University. He also currently serves as Director for the New Mexico Workers' Compensation Administration.