Michelle Lujan Grisham
Governor of the State of New Mexico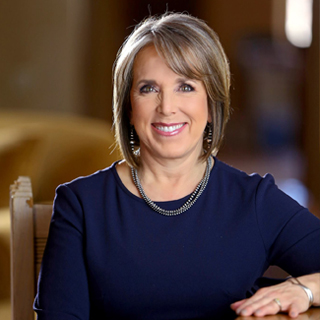 Michelle Lujan Grisham is the thirty-second governor of the state of New Mexico, the first Democratic Latina to be elected governor in U.S. history.
As governor, Lujan Grisham has implemented a series of evidence-based policies aimed at transforming New Mexico's public education system, expanding the state's economy to include more high-quality employment opportunities and preserving New Mexico's air, land and water. In 2019, she oversaw one of the most productive legislative sessions in state history, signing a broad package of bipartisan bills into law, notably a historic investment in public education and a landmark transition to clean energy.
A longtime state Cabinet secretary at both the New Mexico Department of Aging and Long-term Services and Department of Health, Lujan Grisham has been a leading advocate for senior citizens, veterans and the disabled as well as investments in health care infrastructure and innovative programming that has improved access and quality of care for New Mexicans across the state.
She was elected to the U.S. Congress in 2011, serving three terms in Washington on behalf of New Mexico's 1st Congressional District. As a member of Congress, she worked aggressively to support local tribes, equal pay for women, public schools, public lands and veterans' health care; she also advocated strongly for saving and creating clean New Mexico jobs. As chair of the Congressional Hispanic Caucus, she became a vocal, national leader in the battle against reactionary federal anti-immigrant policies.
Driven by a deep compassion for seniors and those living with disabilities, and with experience as a caregiver herself, Lujan Grisham introduced and led the push for Care Corps, an innovative caregiving initiative that places volunteers in communities to provide non-medical services to seniors and individuals with disabilities. With this support, people can continue to live independently in their homes and communities.
Lujan Grisham was born in Los Alamos and graduated from St. Michael's High School in Santa Fe before earning undergraduate and law degrees from the University of New Mexico. A 12th-generation New Mexican, she is the mother of two adult children and grandmother of three.